Why the city of Lakes is the best place to live? | Culture
Best place to live
Lake city Udaipur is the best place to live. This is one big fact that has even been mentioned by the tourists, both Indian and foreign. Even those who have lived as paying guests as college students, research scholars, bank employees and a lot more on transferrable jobs have found Udaipur people to be very friendly and accommodating.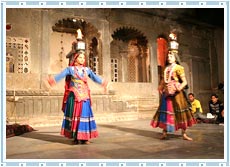 Udaipur is a romantic land that had been favorite place of the Rajputs. This beautiful city has received a rich cultural heritage from the bygone age. If you are planning to tour Udaipur, it is quite necessary to know about the culture, customs and traditions that the city follows. In the present times, Udaipur has adopted the life style of big cities; still there are some customs & traditions in the city that would be new for you. Udaipur culture is the most love-able thing. This attracts people to live here..
The city is still inhabited by people of Bhil tribe, so you could see people dressed in typical Rajsthani dress with loads of silver jewelry during your trip.  The lakes, temples, huge forts and palaces boast about the rich legacy of this city. In this article, we have covered the subjects of people, language, religion, folk dance and music of Udaipur.
People
Udaipur dwellers are really friendly and good to be with. On your first look, you will find them rugged, but these people are really good at heart. Untouched by the pace of modern times, these desert people are well-built, simple and cheerful. Here, people usually prefer wearing bright colored clothes. The traditional attire of women is 'Ghaghra choli' (Skirt & blouse) and for men, angrakha (Kurta) and dhoti would do. In the modern times, people prefer wearing casual dress to match the contemporary fashion.
Language
To communicate, language is really important. Mewari is the primary language of Udaipur, yet Rajasthani, Hindi and English are also common in the city.
Religion
Jainism is the main religion which is observed in Udaipur. Other religions include Hinduism, Islam, Sikhism and Christianity in the decreasing order.
Folk Dance and Music
The dynamic and vibrant dance adds sparkle to this romantic city of Udaipur. Udaipur doesn't have its own dance that is especially linked with it. However, the dances that are famous all over Rajasthan make the dance of Udaipur too. Bhavai, Ghoomar, Kachhi Ghodi, Kalbeliya and Terahtaali are the unusual dances of Rajasthan. Still, dance of Dandi Gair is associated with Marwar and hence with Udaipur. Talking about music, the dwellers of Udaipur find solace in the melodious music of Morchang, Naad, Tanpura, Sarangi and many other instruments that used to echo the courts of Mewar rulers.
Apart from culture-
 the city offers a lot to fascinate everyone. Earlier it used to be considered as a small place with much less modern amenities and basic facilities as compared to the other cities of the world. But even in its minute form, it has been able to capture hearts. Now with various technological, structural and economic changes Udaipur has become one of the top most city that has magnetic properties.
One strong point that has been noticed in the past decade is that many people who have gone out of the city for the purpose of earning have actually come back to settle in Udaipur as no other place gave them a feeling of home. People want to settle here as it is peaceful enough to spend a life after retirement. Do we need more words to express that Udaipur is the best city to live?