5 Best street food in udaipur
1.Bread Pakora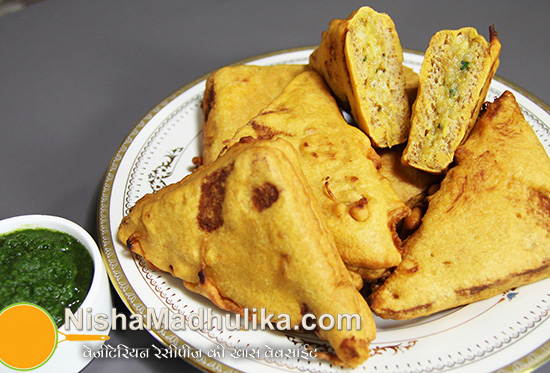 The joy of spending an evening at Fatehsagar turns manifold the moment you smell bread pakoras in the air. Fresh, hot, and dripping with oil, the bread pakoras prepared here by Ajay Bhai are among the best street food in Udaipur. Stuffed with fried mashed potato masala, dipped in 'besan' mixture, deep fried, and served with fried salted chilies, these triangular bread slices are nothing but pure joy priced at a mere INR 10/-.
2.Daal Baati Choorma
What Chole Bhature is to Punjab, Dal Baati Churma is to Rajasthan. A quintessential Rajasthani dish, this three-in-one treat (baked baati with spicy panchmel dal and sweet crumbly churma) is revered as much for its simplicity as for its delicious taste. While this culinary gem is famed for its wonderful taste, the fascinating story behind its origin is virtually unknown.
Baati (little doughballs made of wheat flour, ghee and milk) is believed to have originated during the time of Bappa Rawal – the founder of the kingdom of Mewar. Back then, the Rajputs were establishing their stronghold in the region and baati was their preferred war time meal.
It is believed that the Rajput soldiers would break the dough into chunks and leave it buried under thin layers of sand to bake under the sun. On their return from the battlefield, they world dig out the perfectly baked baatis that were then slathered with ghee and consumed with curd made from goat or camel milk.
Krishna Dal Baati Restro Is Provide you restaurants Service in udaipur For rajasthani authentic food.Krishna Dal Baati the best street food in Udaipur
3.Samosa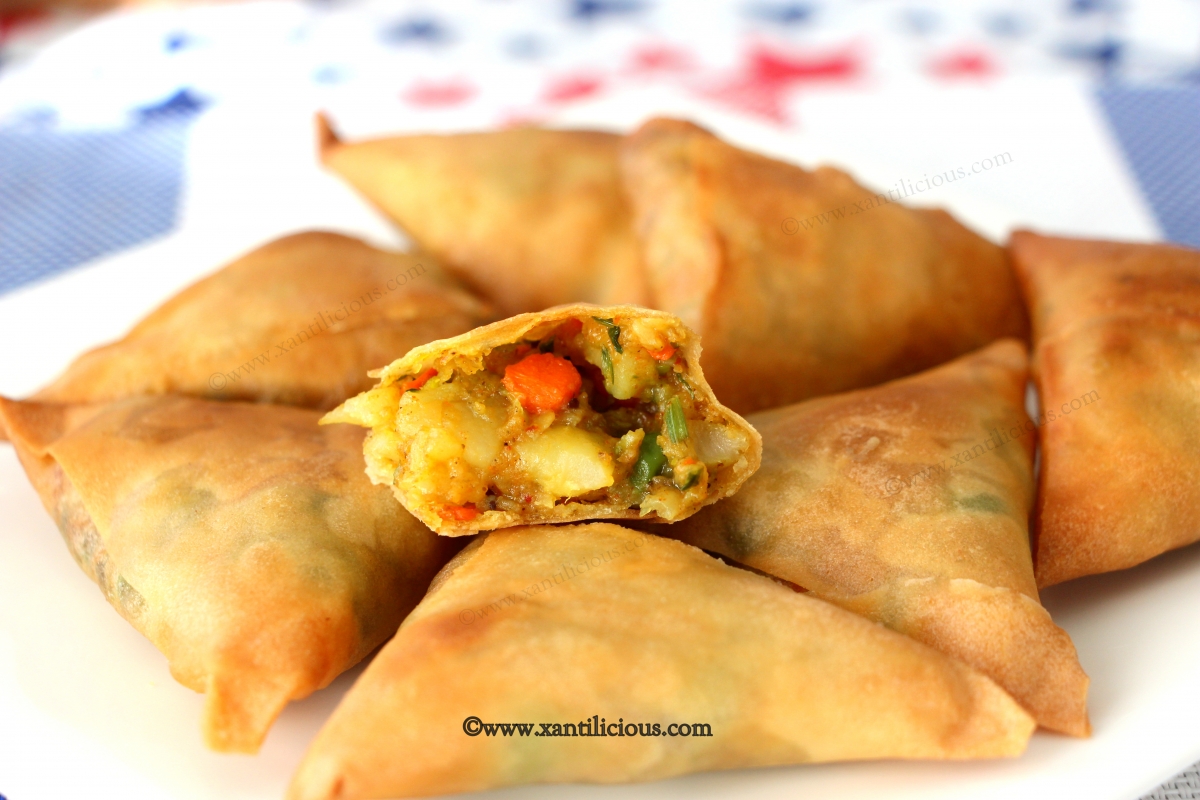 Samosa is a popular snack across India, but its origin is not Indian! Yes, hard to believe but 'tis true. It is claimed to have originated in the Middle East and travelled to 
India
 from Central Asia. The city is dotted with shops selling samosas, and one such famous venue is Bohra Ghanpati Mishtan on Ayad Road, towards Thokar Chauraha. The samosa may look like any other samosa, but the filling inside is just unbeatable. This magic is created by Chunni Bai, an elderly woman who has been making the masala as well as stuffing this savoury filling into the pastry for around two decades now. So whenever you get a craving for delicious samosa, just come here and try mouth-watering samosas with equally lip-smacking chutney.Samosa is the best street food in Udaipur.
 4.kachori
If samosa is the king of our favorite street food then Kachori is the queen of our tummy's heart. Hope I didn't say something over…ok Kachoris are stuffed with different spice and pulses, and when fried, it become puffy, crispy like a dome of happiness. For more than 15 years, Shri Lala Mishtan is serving delicious spicy kachoris and claims top among hundreds of other kachori stalls or shops in Udaipur. The authentic, simple kachoris with a punch of tamarind chutney will give you a spark for rest of the day. Kachori is the queen of street udaipur.
5.Vada pav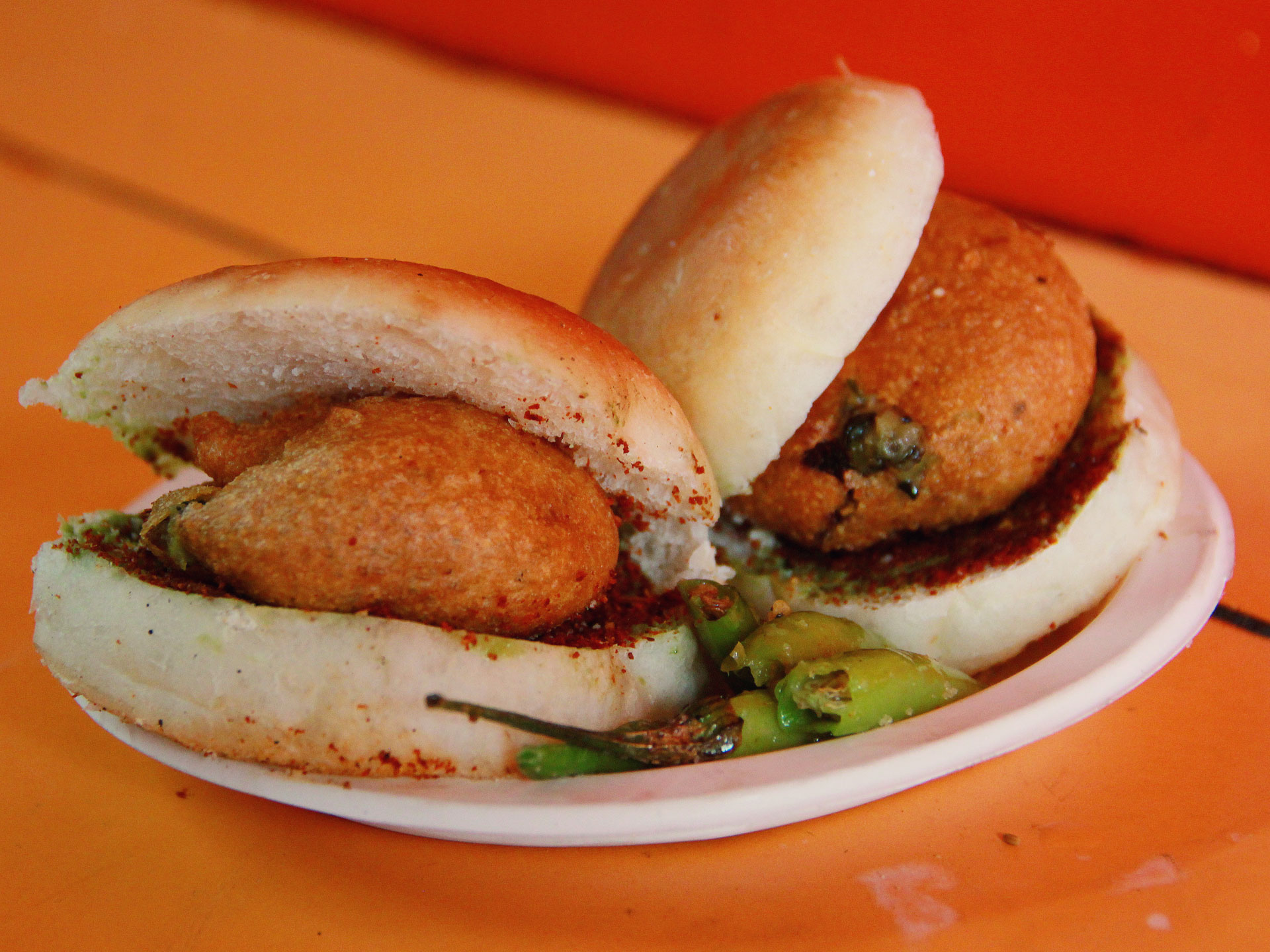 Vada pav, a Maharashtrian snack, has become quite popular in Udaipur of late. It is actually aloo bada in a pav (bun), similar to a burger. The best vada pav in Udaipur is served by Mohan Singh, who has been selling it for years near Bhartiya Lok Kala Mandal. A perfect blend of spices and herbs is the secret behind the delicious vada pav. If you want, you can just have the aloo bada without the bun as the bada is the essence of this street food. You can even have vada pav with a refreshing glass of buttermilk, which is also served at Mohan Singh's stall.Vada pav is the best street food in udaipur.